Great Music Played Loud!
We are at JV's in Hancock, MD Saturday eve Oct 6, Swinging & Rocking!!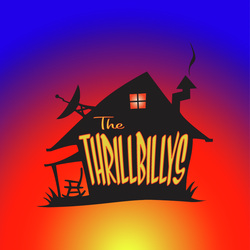 The Thrillbillys formed in January 2004 to fill the void left by Bill Kirchen and Too Much Fun on Thursday nights at the Sunset Grille in Annadale,Virginia. Bill left for Austin and The Thrillbillys have been performing most Thursdays since then. Now, sadly, the Grille has closed, but the Thrillbillys carry on at various nightspots in the region. Delightfully, JV's in Falls Church invited them to perform the 1st and 3rd Thursdays every month. JV's has recently expanded and is quite roomy now! Check the schedule page to see where their next performance is near you. Hope to see you there!!
---