Welcome to The Thrillbillys Website!
Embarking On Our Tenth Year of Swinging & Rocking!!

Congrats to David Kitchen who won yet another Wammie for Male Pop Vocalist of 2013!
The Thrillbillys thank all those WAMA members who voted us Roots Rock Group of 2012!! We don't play out that often, so it's extra nice to be noticed. Thanks again Ya'll!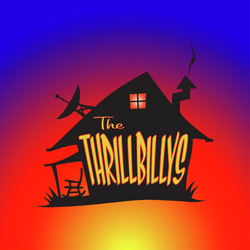 The Thrillbillys formed in January 2004 to fill the void left by Bill Kirchen and Too Much Fun on Thursday nights at the Sunset Grille in Annadale,Virginia. Bill left for Austin and The Thrillbillys have been performing most Thursdays since then. Now, sadly, the Grille has closed, but the Thrillbillys carry on at various nightspots in the region. Recently, JV's in Falls Church invited them to perform the 1st and 3rd Thursdays every month. Check the schedule page to see where their next performance is. Hope to see you there!!
---